10-Step Dubai Office Moving Checklist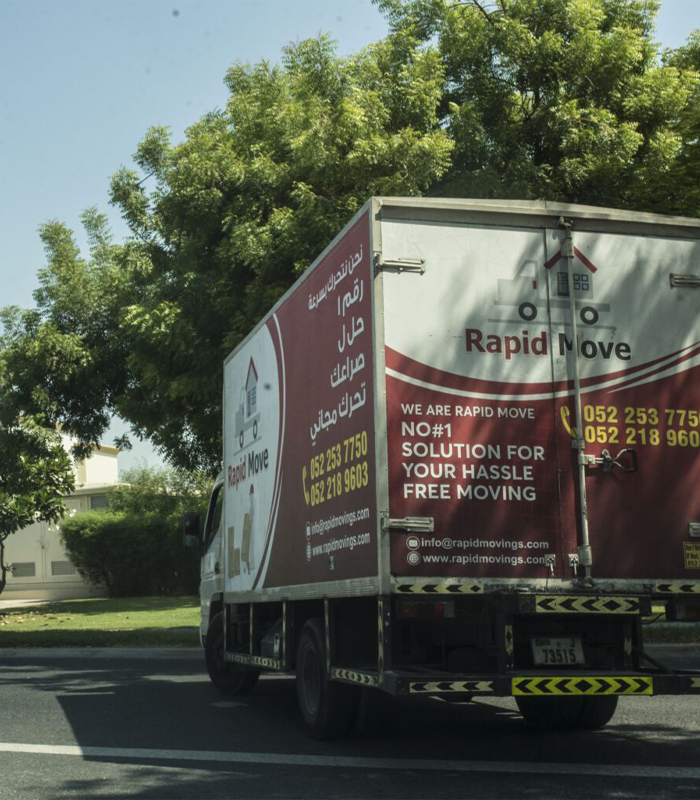 MOVE OFFICE IN DUBAI
A 10-step Comprehensive Checklist for a Successful Office Moving in Dubai
Moving office in Dubai is a big hassle. There are so many factors involved that make it very difficult for people to handle it. The most significant problem is that when someone moves his office, he has to find moving agents for it. Rapid Move is the
best office mover in Dubai
which helps in fixing all kinds of problems related to office relocation services. On this page, we will provide a comprehensive 10-step checklist on how to move your office in Dubai stress-free along with a guide on how to find the best office moving company in Dubai or Abu Dhabi, and key considerations for a successful move.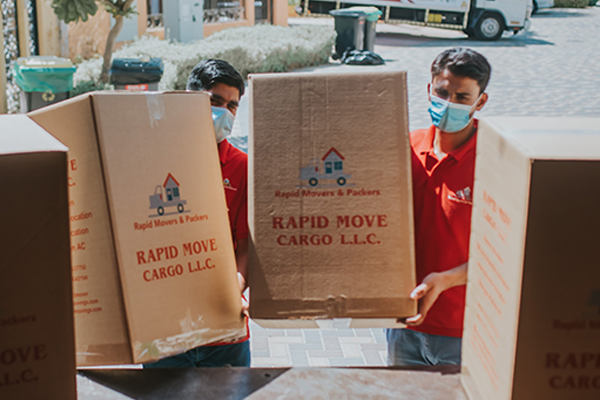 The key to a successful office move is to plan ahead. Start planning your move at least a few months in advance, and create a checklist of everything that needs to be done. This will help you stay organized and avoid any last-minute stress.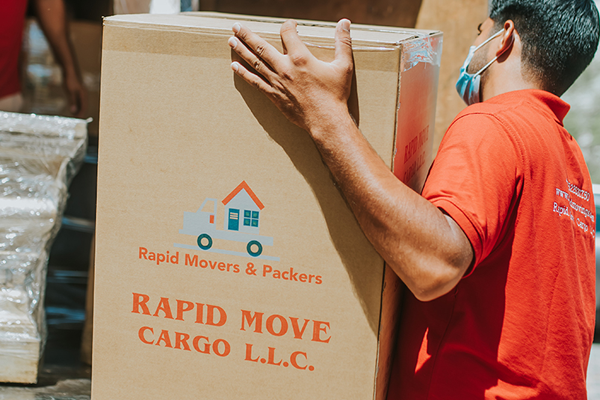 2. Hire a Professional Moving Company
When it comes to office shifting, it is essential to hire an expert office mover in Dubai. There are many moving companies in Dubai that offer office relocation services. Look for a company that has a good reputation, experience, and a comprehensive range of services, including packing, loading, transportation, and unpacking.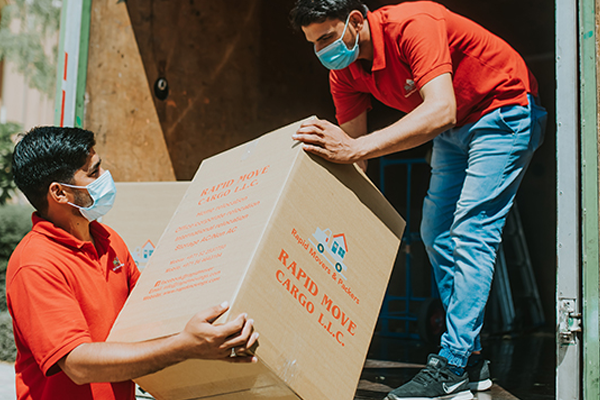 Before hiring a moving company, it's a good idea to get an estimate. This will give you an idea of the cost involved in the move and help you budget accordingly. Rapid Move offers free estimates, so be sure to take advantage of this.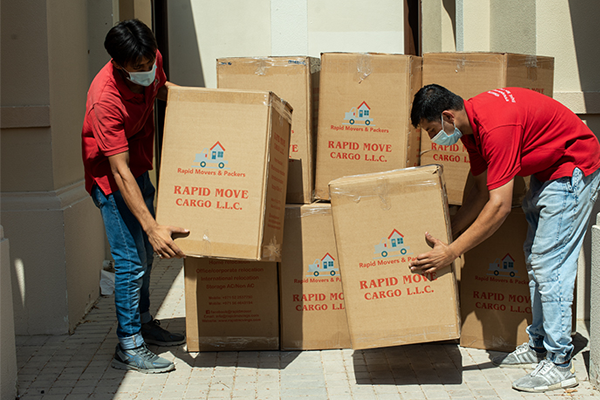 Create an inventory of all the items that need to be moved, including furniture, equipment, and documents. This will help you keep track of everything and ensure that nothing is left behind.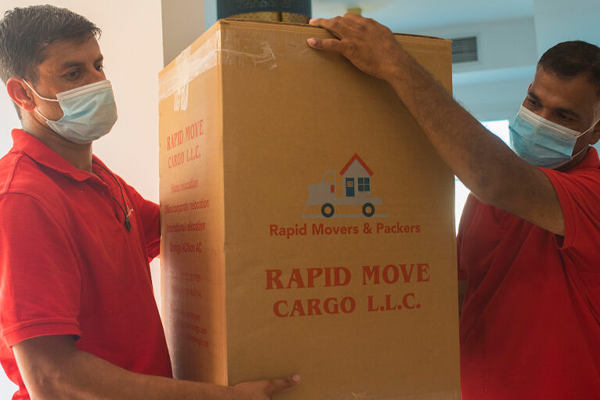 Label all the boxes and items that need to be moved. This will make it easier for the movers to know where everything goes and ensure that everything is unpacked in the right place.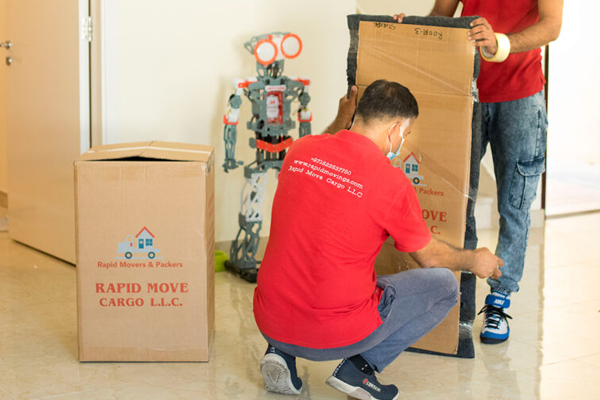 Make sure to notify everyone about the move, including clients, suppliers, and employees. This will help ensure that everyone is on the same page and avoid any miscommunication.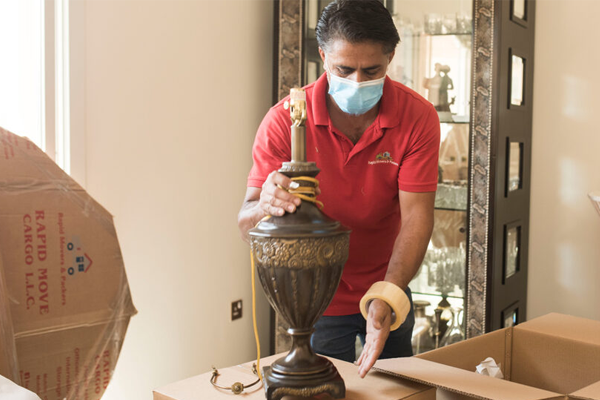 When it comes to packing, it's important to be efficient. Use proper packing materials and label everything clearly. This will help prevent any damage to your items during the move.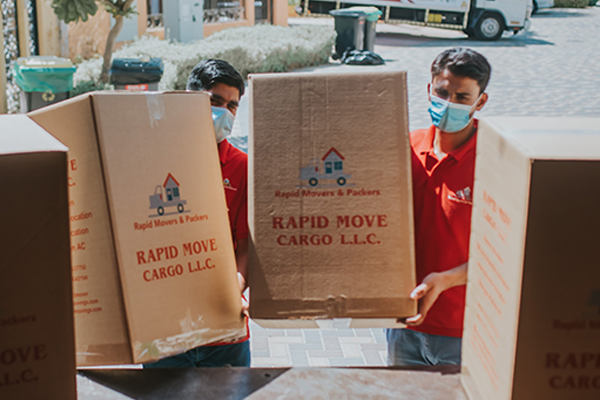 If you need to store any items during the move, consider using a storage facility. Rapid Move also offers warehouse storage solutions, so be sure to ask about this.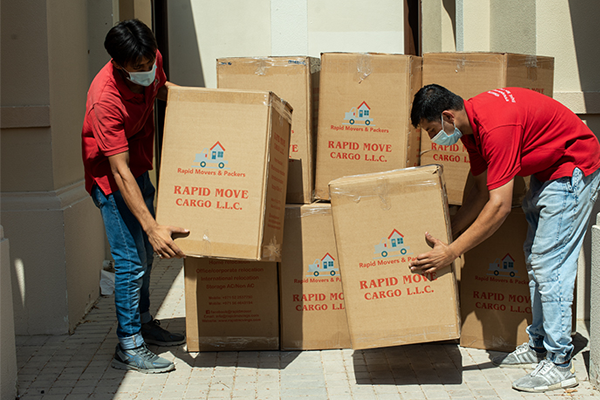 Once everything has been moved, it's time to set up the new office. This includes setting up furniture, and equipment, and connecting utilities. Make sure everything is in its proper place and working properly before your employees arrive.

Finally, make sure to update your address with all relevant parties, including suppliers, clients, and government agencies.
Moving an office in Dubai can be a challenging task, but with the help of Rapid Move and proper planning, it can be a smooth and stress-free process.
Why Choose Rapid Move?
We provide moving services in Dubai which helps in relieving all kinds of problems related to relocation services. Rapid Move is of the leading organizations that offer the best moving and packing services for offices and homes. Our company is well known for its professionalism, reliability, efficiency, and punctuality. We have been providing these types of services for the last 6+ years. We also offer other related services like office furniture rearrangement & installation, home furniture rearrangement & installation as well as post-relocation support at a very competitive price rate with full satisfaction guarantee on each project we undertake!

For all kinds of relocation services in Dubai, we provide an opportunity to our clients. We have a team of professionals who are highly skilled and experienced to handle with all kinds of problems related to relocation services so that you can rest assured about your stay at our place. We provide relocation services for offices, homes, and hospitals in Dubai which helps in relieving all kinds of problems related to relocation services.
Moving Offices is a Big Hassle
The whole process involves a lot of factors, and it's difficult to handle it. People find it difficult to find new employees for their office, as well as start up again from scratch. Moving offices is also expensive because you have to pay for electricity bills and other expenses related to your old office space before moving into another one.
In conclusion, moving an office in or out of Dubai can be an intimidating task, but with the help of a professional office moving company in Dubai like Rapid Move and with proper planning, you can achieve this task seamlessly. So contact us today to get a free office moving quote within 24 hours!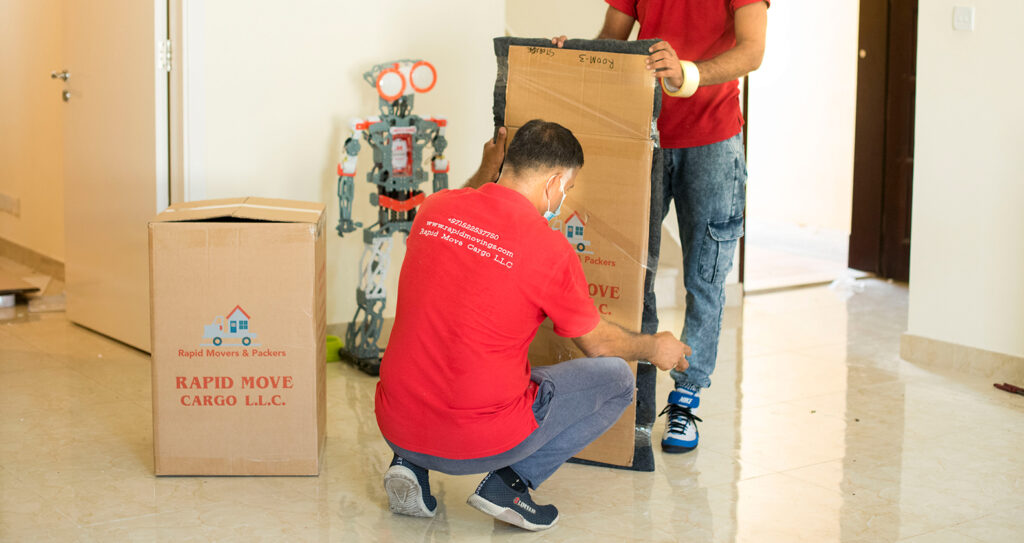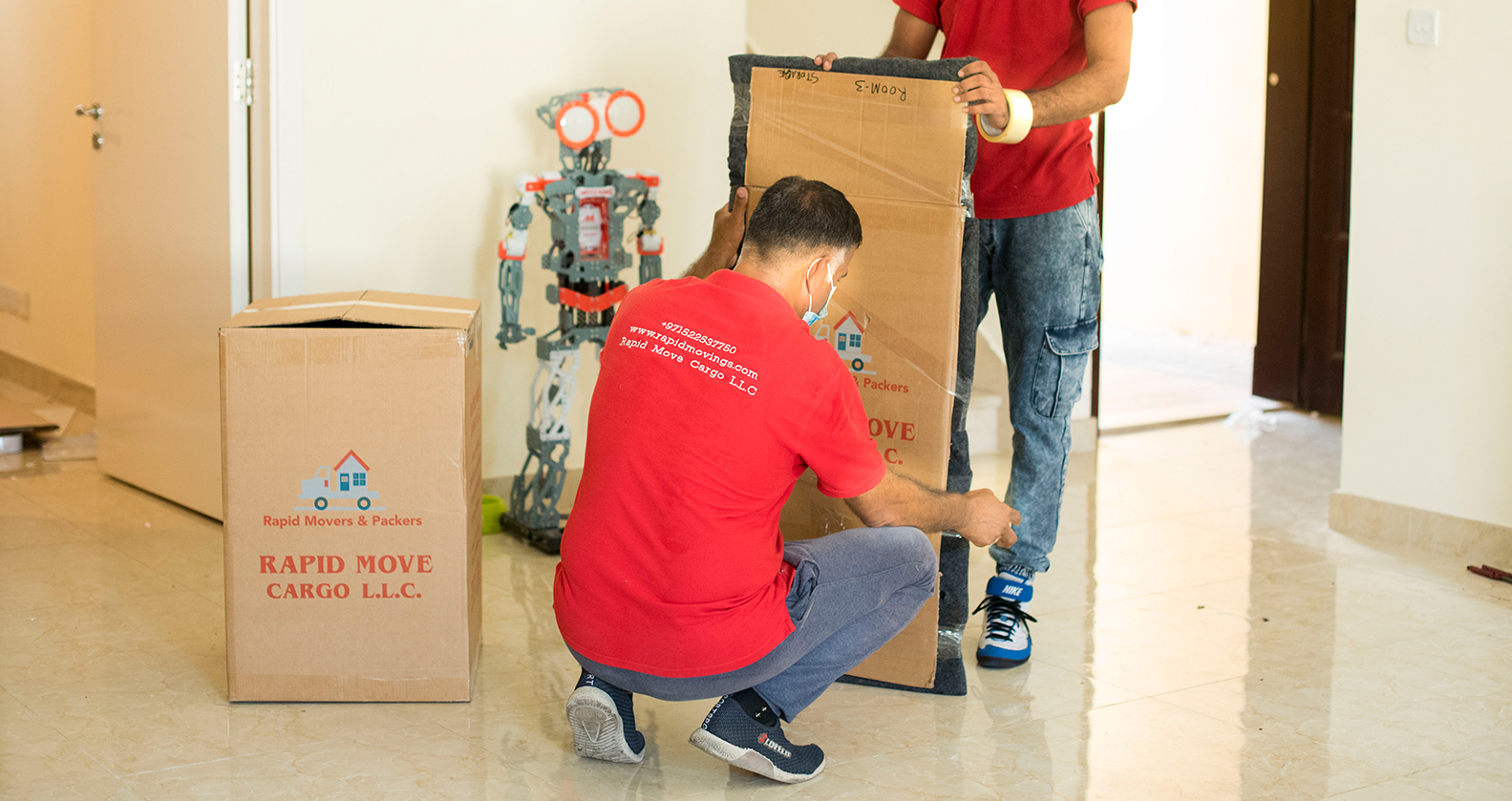 Efficient Moving and Maintenance Services in Dubai
Catered 6000+ Home Shifting Clients all over UAE!
Rapid Move is the best house mover based in Dubai, UAE. We help you move your home, and furniture anywhere in UAE or internationally. We also help with transportation and customized storage services for your residential and commercial items.