Work with Top Movers and Packers in Dubai
Get a Free Quote
If you are looking for affordable and reliable movers in Dubai then you are at the right place. Fill out a free form and we will get back asap.
See what our customers have to say about our products, people and services.
We are very proud of you all !
Very happy with the service: The team that came to help us with the move was very Professional and nice, they accommodated our circumstances and made the effort to help us as much as they could. After the move we called them twice to help us with moving appliances and hanging paintings and lamps. One of the quickest handymen I saw in Dubai is Muneer from the Rapid Move team. He has a good eye for decor and is detailed. This is definitely a good value for your money service.
I had a fantastic experience with Rapid Move. A friend recommended them to me and I will definitely be recommending them to all of my friends too. They helped me move home (1 bedroom apartment) from Dubai to Abu Dhabi. They started at 9am and everything was done by 6pm. They were highly professional, super fast and efficient and packed everything very carefully. They were also very friendly and helpful and if I ever need to move again I will make sure to use Rapid Move. Thank you.
This company definitely stands by its name. They move things rapidly. I have shifted many times in Dubai but the speed with which they completed the whole shifting process was just out of this world. Zeshan is very responsive and punctual, and makes sure that all task is completed. His team is excellent to work with and everyone made sure we are comfortable throughout the shifting process. House moving never felt so stress free. Will definitely recommend to use this service.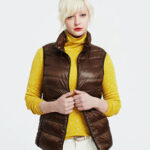 These guys really live up to their name, rapid movers! Job very well done! They packed up everything very safely and secure, and handled everything with care. Very efficient and capable staff, no job is too big. Very satisfied with the service that was provided at a reasonable price.

Very glad to have had Rapid Move take care of our relocation to Downtown. They are super professional, polite, helpful and really, really quick. They don't call themselves Rapid Move for nothing 😉 No job is too big or too much for them. Also their pricing is very reasonable so one gets double the value for their money - service and price. Thank you Zeeshan and team Rapid Move. We are very grateful.

The best team for moving, I have used them twice now and can not recommend enough. Each time when they had finished, my new home was organized, pictures, mirrors, lighting and curtains completed. All items are packed securely and the team are so friendly. All competed within one day and no drama. Super easy company to work with 5 stars
Rapid movers are by far the best moving company we've worked with in Dubai. Used them for the second time and they were friendly, fast, very careful with our stuff and affordable. Naveed and his team showed up on time & stayed late to make sure everything was done exactly right. They did incredible work moving us into a new home that was ready to live in (complete with curtains, assembled furniture, hanged photos and all) in just a few hours. Can't recommend them enough!!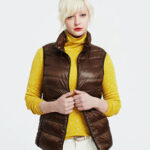 Amazing service! Highly recommend Rapid movers as they deliver what they promise! They made our moving experience so easy and quick. Rapid movers can do it all from handy man to cleaning services and even paint work! Please contact Zeeshan!
I am so satisfied and extremely pleased with Rapid movers, they did their job very diligently. A very professional, hardworking , responsible and decent team. I would Highly recommend them to everyone !!! Thank you Rapid Movers
Fantastic service. The guys that moved us were brilliant and very professional. I would recommend to anyone that is looking to move in Dubai. Zeshan was very easy to contact through WhatsApp, which made the whole process effortless.
Team is professional and cooperative. On time and polite. Good job.

Great service...we were able to move from our old flat to new flat with Rapid movers in 4 hours....great team and perfect handling of all luggage...All the best Rapid movers team

Best Movers and Packers in Dubai
Our Moving Services Clients
Check out Rapid Move's recent clients for storage and moving services in Dubai. We assure 100% satisfaction.