Why Us
Do you need to
relocate your office
and office furniture? Do you need to hire movers for your business? Well, if so then Rapid Move is the right choice for you. Rapid Move is a
leading moving company in Dubai
that provides a wide range of services to our clients. We have been in this industry since 2017 and we are experts at what we do. Our team consists of qualified professionals who have years of experience in providing quality services at competitive rates without compromising on their quality standards. We provide our customers with an easy way of moving their offices or any other items related to their businesses by
hiring professional packers
who will transport them safely without any damage whatsoever.
Why Choose Rapid Move?
Rapid Move is a reliable, trustworthy, and experienced company. We have been in the industry for many years and we have a team of highly skilled and experienced professionals. Our services include packing and moving your belongings, relocating your business or home, and moving plants, furniture & personal items...
Team With Skills And Experience
We are a team of professionals movers & packers, with a wide range of experience. All of our staff members have been trained in the art and science of moving, so you can be assured that your move will be handled with care.
We have the skills to handle any situation—whether it's moving across town or across the country! Our movers are experts at packing up all your belongings into boxes and ensuring everything is protected during transit. We can also help you unpack once you arrive at your new home, making sure that everything arrives safely on time for unpacking day (or night).

Our knowledge base has grown over many years as we've worked together with countless clients who have trusted us with their belongings over time; this includes packing up entire houses worth of furniture after floods hit their old homes or just getting rid of old junk in order to make room for something new--whatever needs doing!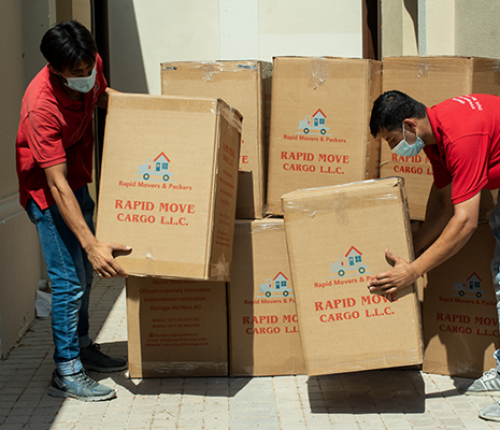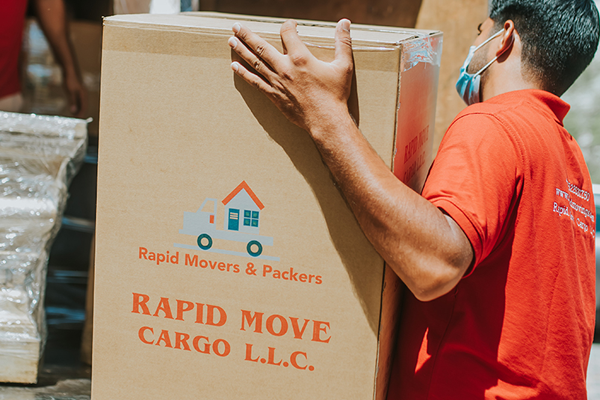 Specialists in Providing the Rapid of Moving Services
At Rapid Move, we take pride in being one of the
best moving and packing companies
in the UAE. Our focus is to deliver the most rapid and efficient moving services to our clients.
We understand the importance of time, and that is why we work swiftly to ensure that your move is completed in a timely and efficient manner. Our team of professionals is dedicated to providing the best possible service to our clients.
Range Of Services Covered
At Rapid Move, we offer a comprehensive range of moving and packing services to cater to all your needs. Our services include:
Hire Our Movers Now
The rapid move is a company that provides the
best moving services in Dubai
and surrounding area. We have a team of professionals who are highly skilled and experienced in their respective fields.
Our services include packing, unpacking, loading, unloading, and transporting of goods or household items from one location to another. We are able to provide you with the best quality services at affordable rates for your convenience!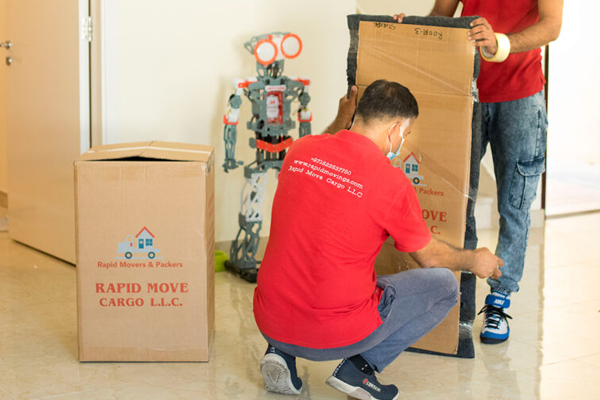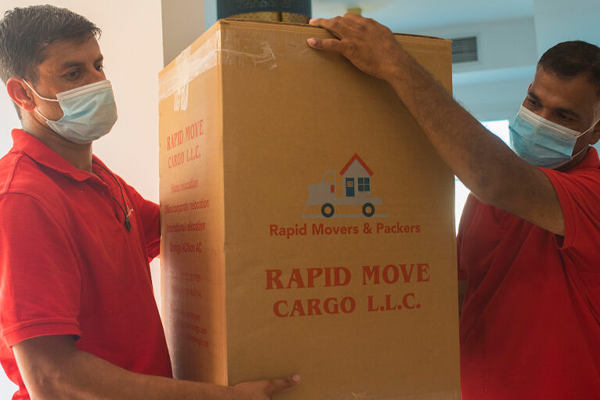 Relocating Made Easy By Reliable Movers In Dubai
We are a reliable and professional moving company. We have been in the industry for many years, and we know what it takes to make your move go smoothly. Our team of experienced and skilled professionals will make sure that your belongings arrive safely at their new destination as well as get them unpacked without any complications or damage to anything during transit. We offer a wide range of services such as packing assistance, storage space finding, and secure relocation assistance services; all these services are available from 09:00 – 18:00 through our hotline number +971-52-253-7750
Do you Need to Relocate Your Office and Office Furniture?
If you need to
relocate your office
and office furniture, look no further than Rapid Move. Our team of professionals is equipped to handle commercial moving projects of all sizes, from small businesses to large corporations.
We understand that time is of the essence when it comes to commercial moving, and we work swiftly to ensure that your move is completed in a timely and efficient manner.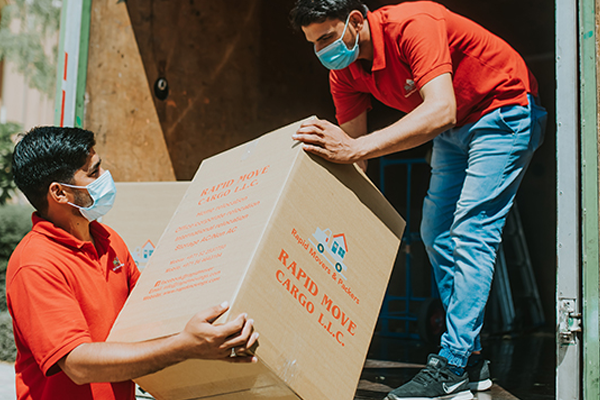 Conclusion:
With the experience of over 6+ years, we have gained a reputation of being one of the leading movers in Dubai. Our company has been making a name for itself for a variety of reasons including our dedication to customer satisfaction and our expertise in moving home/office furniture. We take pride in our work and strive to deliver quality service every time. You can rest assured that our team will provide you with professional services at an affordable price without sacrificing quality or safety.
Tim david
January 26, 2023.
I have experienced their moving services, I had stressed when I was concerned with my home relocation from Dubai to Abu Dhabi they made this process very easy and I am happy now their team of movers & packers did really good job, thanks Rapid Movings.
Ouachi Myriem
January 14, 2023.
Omar's team was professional, helpful the whole day of the moving out/in. The team led by Omar and everyone knows what to do without any waste of time. We finished on time our moving. I will definitely recommend this mover company. Thank you guys
Tech Explained
December 31, 2022.
I have moved from Dubai to Al sharjah , the company were very excellent and the staff were very friendly and do what ever you request them to do and very polite , I strongly recommend Rapid move if you are planing to move they do literally from A-Z
Ameera SheHybrid
December 22, 2022.
Besides moving all my stuff, the team installed my mirrors and my curtains in my new place and waited for 4 hours until my DEWA got connected in order to do that. I was extremely stressed and not in my best behavior but they were extremely patient with me and very helpful. Highly recommend their service! Thank you guys for your patience and I apologize for having been unpleasant to you.
Mark Mikhaylov
December 9, 2022.
Really best movers, fast and proper work, no damage, no wasting time, wery helpful . Highly recommend.
Reyhana Harper
November 20, 2022.
I was so impressed with their services. They were on time, sufficient and made the move hassle free for me. The manager of the team communicated well and set my expectations, which is always helpful. They came at 9am and were done by 3pm and that included drilling for setting up the curtains and shelf work. I would definitely use these guys again!
Anastasiya Kolesnikova
October 18, 2022.
I'm absolutely and highly recommended Rapid Move Shiping company. Very accurate, punctual, careful, organize and fast working team. I'm happy that I choice them service, absolutely will contact them.
Mamoun Alamouri
October 16, 2022.
It is really rarely i got so impressed by a service. Rapid movers took it to next level. They moved my 4 bedroom villa 8000 sq foot full garden. Pack and unpack everything without a scratch. Fixed everything in my new villa with great energy and smile and great professionalism. They promised to finish by 8pm. They complete the work by 6pm. I was really speechless. The team accept all our request with professionalism and great spirit. I dont put reviews but rapid movers have outperform my expectations and i truly recommend them whole heartedly. Much Thanks Zeshan and team. Plz Keep up the great work 🙏🏽
Get a response in 48 hours.
Get in Touch