Dubai Office Moving Guide
Moving your office to another area within Dubai can be a stressful process. However, if you know what to expect and have the right tools for the job, it can be much easier than you think. In this guide, we'll cover everything from finding office movers in Dubai to packing up your office and moving it across town or city without any damage.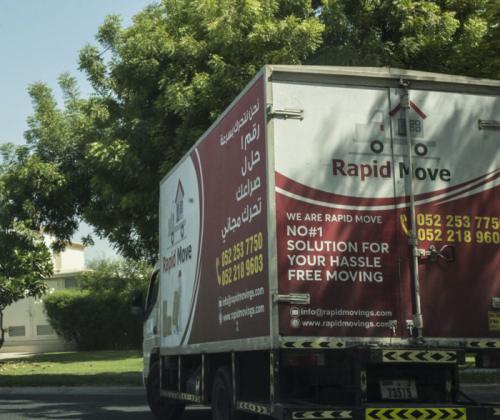 10 Steps Guide to Moving Your Office in Dubai
Moving to a new office is an exciting but nerve-racking time for any business. Whether you're relocating to a bigger space, a more convenient location, or just looking for a change, it's important to have a plan in place to ensure a successful move.
If you're planning an office move in Dubai, here's a comprehensive 10-steps moving checklist to help you move fast and stay organized.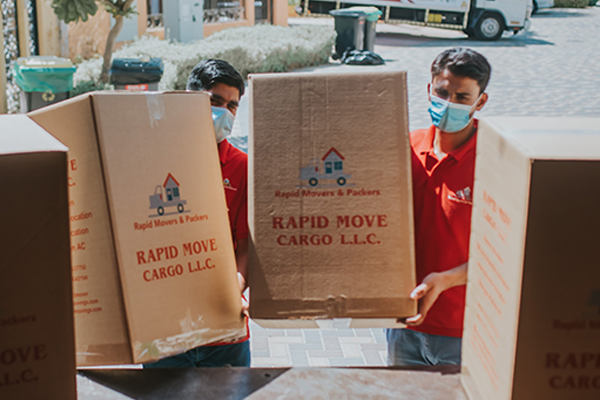 Before you start planning your move, it's important to determine your budget. Moving costs can quickly add up, and you don't want to overspend or run out of money halfway through the process. Make sure you have a clear understanding of all the expenses involved, including packing materials, moving services, and any additional fees or taxes.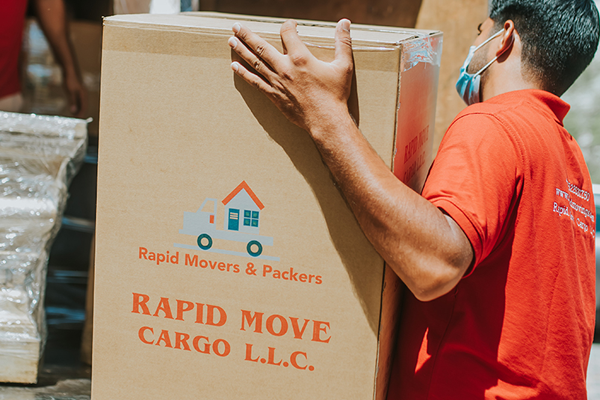 Once you have a budget in place, it's time to choose a moving date. Give yourself plenty of time to plan and prepare, and consider factors such as business operations, employee availability, and weather conditions. Weekends and holidays are often busy times for moving companies, so plan accordingly.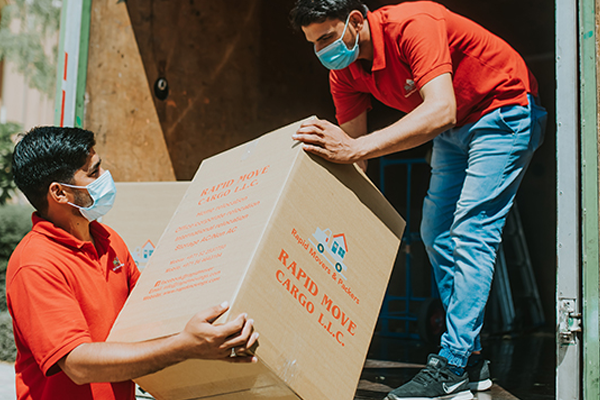 Hiring professional office movers in Dubai that can save you time and stress, but it's important to choose the right one. Research and compare several moving companies in Dubai, and get quotes from each one. Read reviews and ask for recommendations from other businesses in your network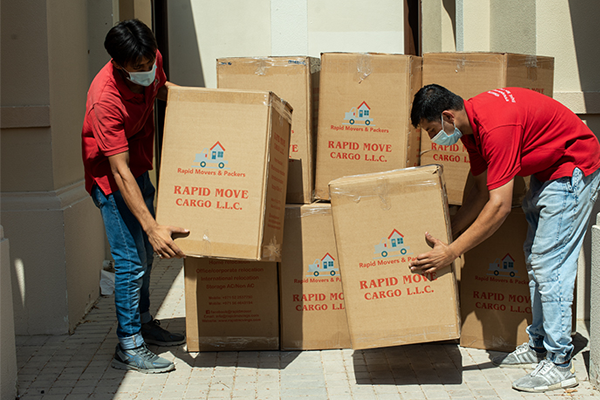 Before you start packing, create a detailed floor plan for your new office space. This will help you determine how much space you have, where to place furniture and equipment, and what items you may need to leave behind. Make sure you share the floor plan with your moving company and employees.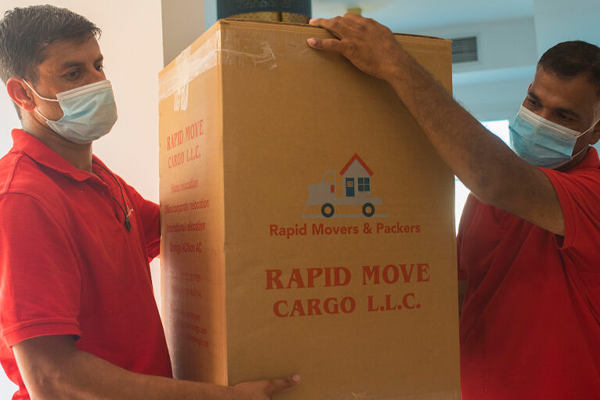 Moving is a great opportunity to declutter and get rid of items you no longer need. Sort through your office supplies, furniture, and equipment, and decide what to keep, donate, or sell. This will not only make packing easier, but it will also save you money on moving costs.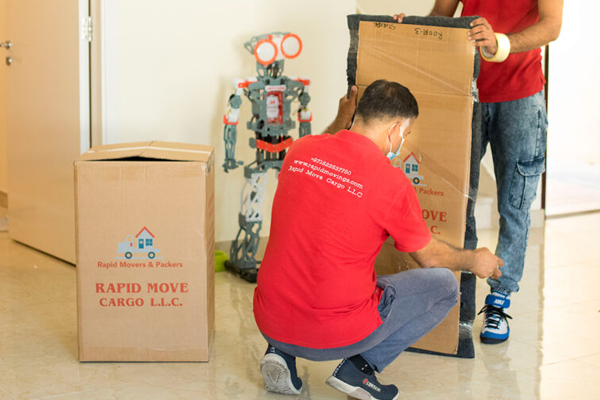 6. Order Packing Supplies
Once you have a clear idea of what you're taking with you, order packing supplies such as boxes, tape, bubble wrap, and packing paper. Make sure you have enough supplies for all of your items and label each box with its contents and destination.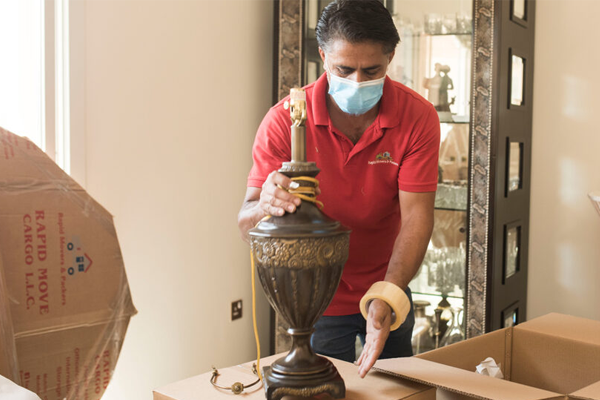 When packing, be sure to label each box with the contents and its intended location in your new office. Pack fragile items separately and label them as such. Also, make sure to keep important documents and items separate and easily accessible.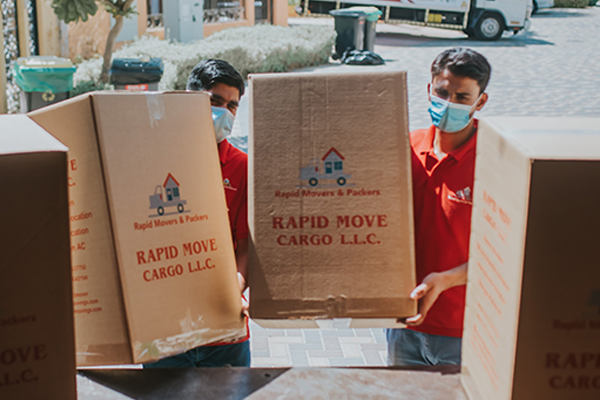 Don't forget to notify your contacts of your new address and contact information. This includes clients, vendors, suppliers, and anyone else who may need to reach you. Update your website, social media accounts, and business cards with your new information as well.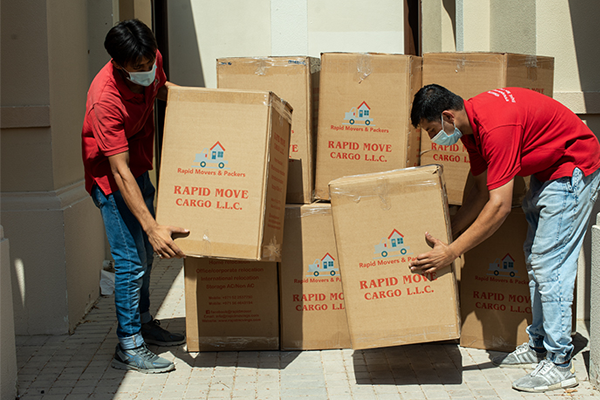 9. Prepare for Moving Day
On a moving day, make sure you have someone available to oversee the process and answer any questions that may arise. Double-check that all boxes and items are properly labeled and accounted for, and make sure your new office is ready to receive your items.

10. Settle into Your New Office
Once you've arrived at your new office, take the time to unpack and settle in. Ensure all furniture and equipment are set up correctly and take advantage of the opportunity to rearrange your office space if needed. Finally, celebrate your successful move with your team!
Why Choose Rapid Move for your Moving Office?
Rapid Move is your ultimate company for Dubai office moving. We have 7+ years of experience in the field. We understand the challenges and complexities of office relocations and are committed to providing our clients with professional and reliable office moving services. Our team of office shifting experts will guide you through the entire process, ensuring that your move is smooth and stress-free.
Find the Best Office Movers in Dubai
Finding the best office shifting company in Dubai is an important step for anyone who wants to move their office anywhere in UAE. You may be moving your office from one area to another within Dubai or you may be moving from one country altogether and need help with this task.
The first thing you should do when searching for a professional office mover is to look at their website and see if they have any testimonials from previous clients who had used them before. This will give you an idea of how good they really are at what they do, which can help make your decision much easier!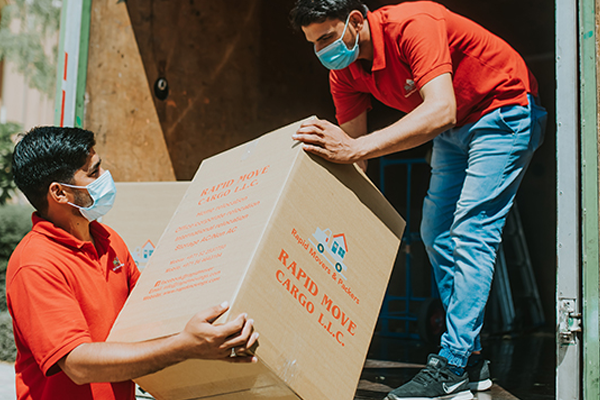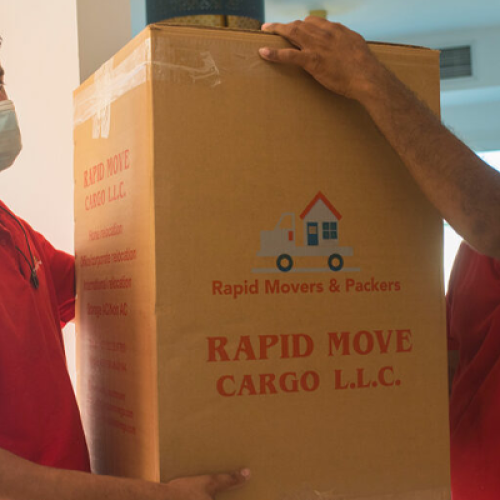 Important Things to Remember During Office Relocation
Make sure you have enough time to move your office. One of the most essential steps in moving a business is to plan ahead by taking into consideration how much time it will take and what equipment you will need. Once you've done this, start making arrangements with your employees as well as any contractors who may be working on the project.
Also, make sure that you have enough storage space in Dubai to store all of your furniture when relocating from one place to another. If possible, try not to store anything in storage lockers during this process because those spaces can often get extremely crowded with other items over time (like furniture) and may not have enough room for everything that needs storage during relocation season!
How to Move your Office from One Area to Another within Dubai?
Moving your office from one area to another within Dubai is a tedious task and you need to find the best office shifters in Dubai who can help you. This can be done by asking friends, family members, or colleagues who have moved offices before. You may also want to look online for testimonials on different companies offering business moving services in Dubai or even try contacting those companies directly if they are available at your location.
If possible, it is recommended that you hire a professional office moving company rather than hiring individuals for this job as they will know exactly what needs doing when moving an entire office space including furniture removal, etc., which might save time and money in the long run since there will be less damage caused by mishandling such items during transport from point A (where it was previously located) through B (where it should end up).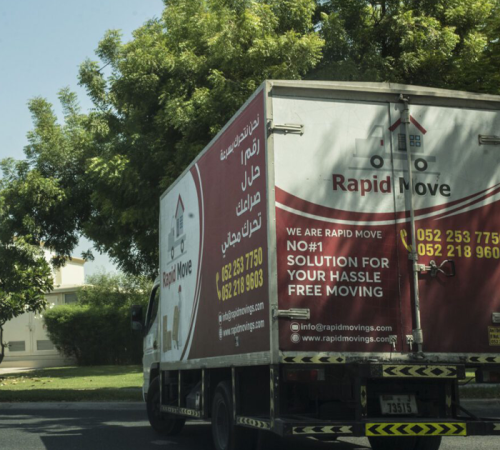 There you have it! Office moving can be a challenging task, but with proper office moving planning and preparation, it can be a smooth and stress-free experience. Follow these tips to ensure a successful office move in Dubai or anywhere in UAE. Good luck with your office relocation!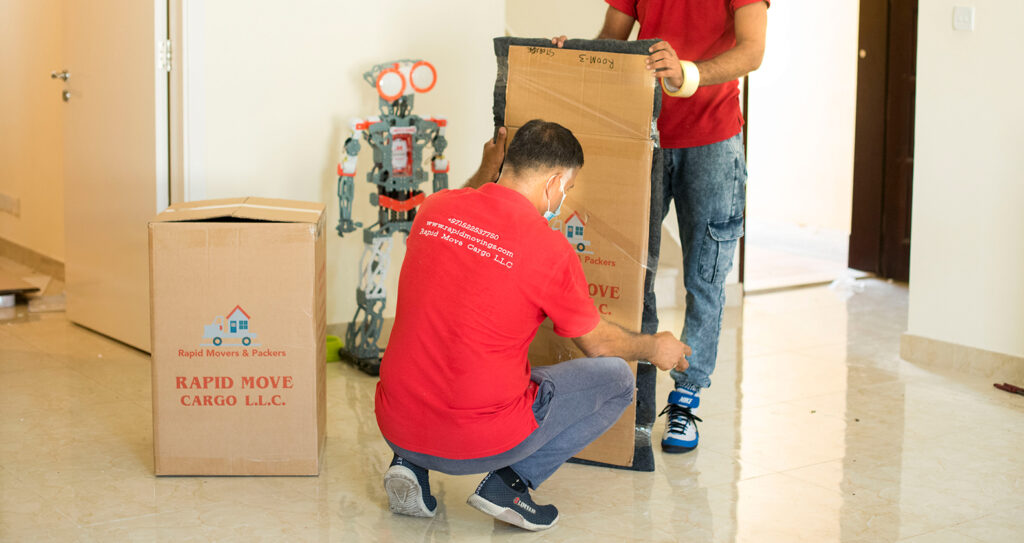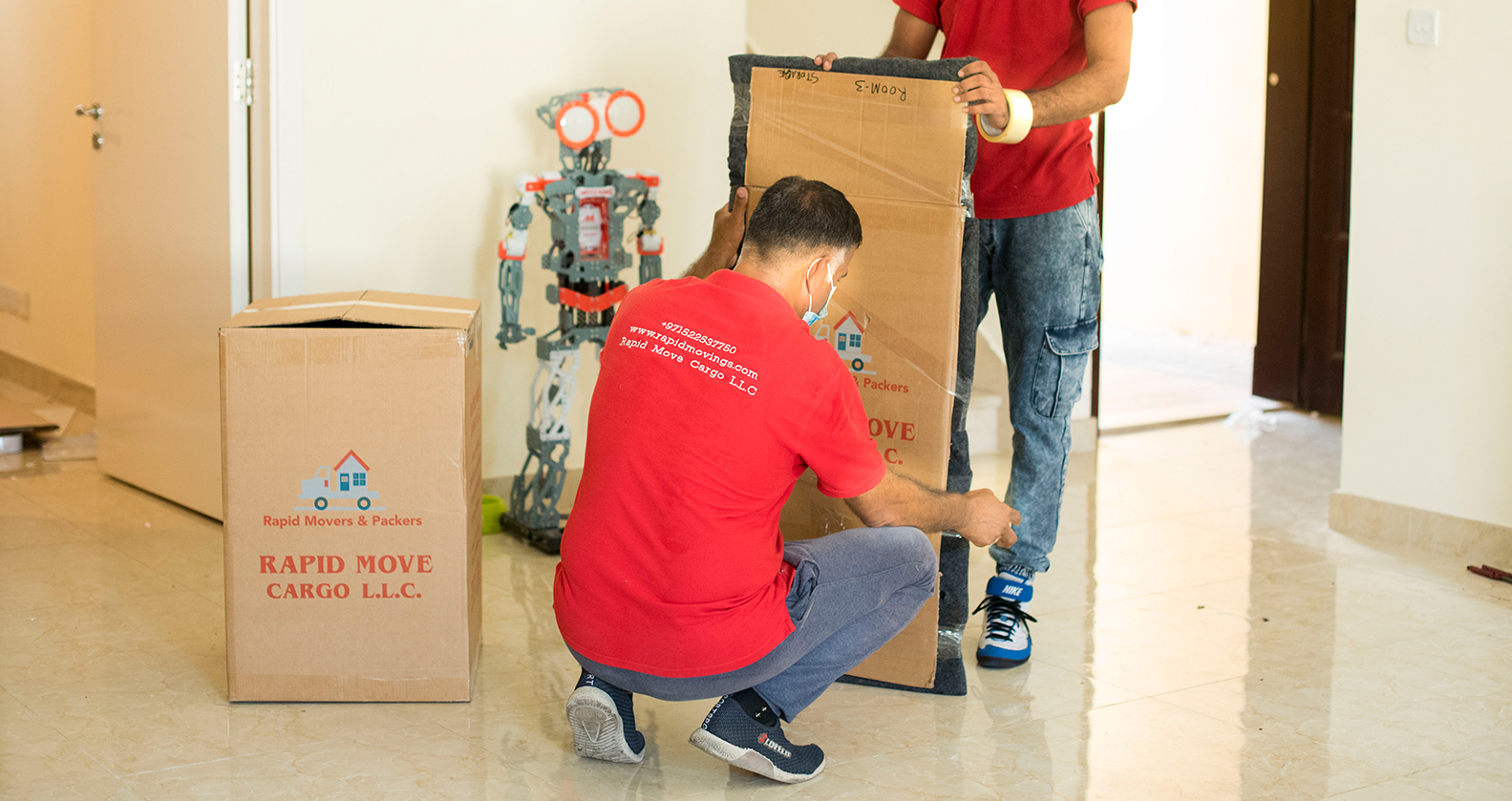 Efficient Moving and Maintenance Services in Dubai
Catered 6000+ Home Shifting Clients all over UAE!
Rapid Move is the best house mover based in Dubai, UAE. We help you move your home, and furniture anywhere in UAE or internationally. We also help with transportation and customized storage services for your residential and commercial items.